PHONE: 559-284-5917    EMAIL: LD@WBTINDELL.COM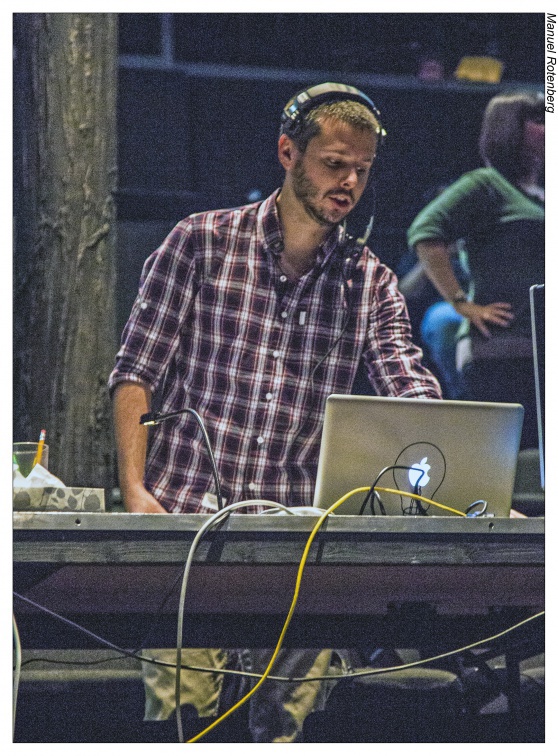 I have been a part of theatre productions since 2001 when I was in the 7th grade. Starting off as a carpenter and even a dog trainer for Toto in the Wizard of Oz, eventually I started running followspots, hanging lights and designing in high school. I fell in love with lighting while doing shows through high school and eventually got my first paid gig running followspot at the Big Fresno Fair for a Lit concert. That paycheck convinced me that lighting could be more than a hobby. 
I attended Fresno City College for two years, majoring in Theatre Arts with an emphasis in Lighting Design, before transferring to Cal State Fullerton. I was able to work on numerous shows as a designer, programmer and electrician was a great hands-on learning experience. As a lighting assistant for the light shop, we taught intro students how to hang and focus lights. I also started freelance designing around Orange County and LA. 
After graduating in 2011 with a BA in Theatre Arts, I took a contract with Celebrity Cruises as a Lighting Operator. I was in charge of designing new shows for each guest entertainer, usually 3 new entertainers a week, 2 shows a night, while running production shows in between. After a six month contract traveling around the Caribbean and the Baltic Sea, I was accepted into the UCSD MFA theatre program. I would later return to Celebrity as an AV manager for a fill-in contract in 2013. 
As a part of the prestigious Theatre and Dance program at the University of California, San Diego, I was able to design lights and projections for over a dozen shows and begin my career as a teacher of lighting design.   I graduated from the University of California, San Diego with my MFA in Lighting Design in March 2015.  
After graduation I worked as an Assistant Lighting Designer at the Old Globe in Balboa Park in San Diego. I was able to assist Chris Akerlind, Phillip Rosenberg, and Don Holder during my time at the Old Globe.  I am now living in Los Angeles, CA and building up my freelance and teaching career.  I recently have been lucky enough to work alongside Jared A. Sayeg on Empire the Musical (La Mirada Theatre) and Breaking Through (Pasadena Playhouse) as Assistant Lighting Designer.  I was also fortunate enough to begin teaching lighting at Cerritos College in Norwalk, CA.