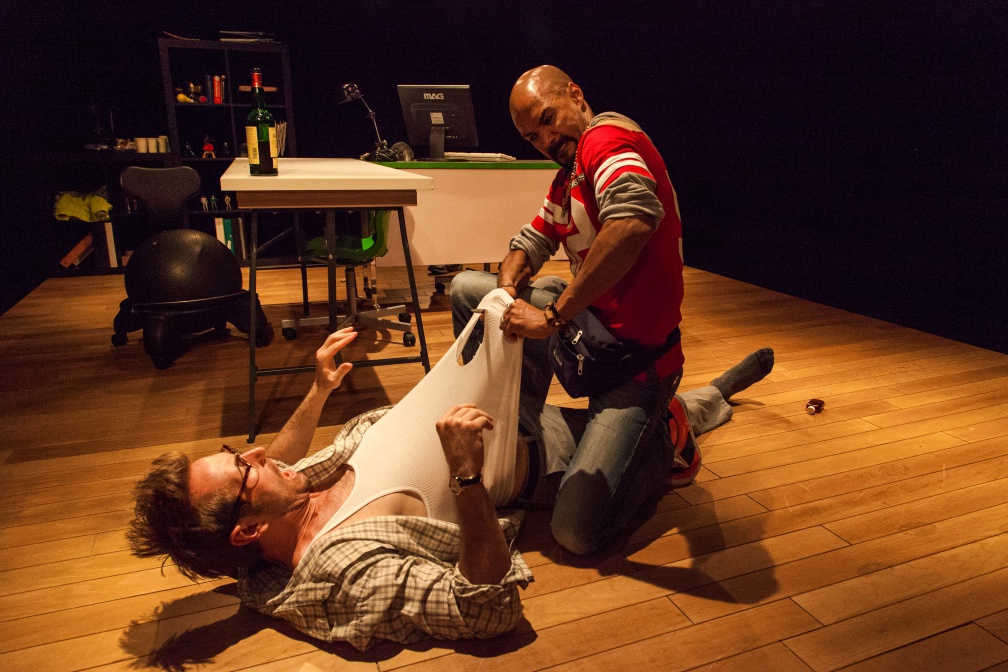 NY Theatre Now


Amy Lee Pearsall- August 20, 2014

"Lighting Designer Bo Tindell and Sound Designer Chad Goss effectively work in tandem to create moments of dimensional jumps and demonic possession."
Fringereview.co.uk


Azure Osborne-Lee Aug. 2014
"The creative team of Campo Maldito makes the most of the resources available to them, adeptly weaving narrative, lighting, sound, and blocking to effectively tell the story of a haunting. This production very smartly did not try to stage action best left to film. Instead the audience was allowed to use its imagination in all the right places, helped along by expert light and sound."
"It's hard to weave contemporary social issues into truly theatrical storytelling, but a company of graduate students from the University of California, San Diego, has done that beautifully with "Campo Maldito," a comic ghost story with a conscience."